Welcome the new school year with a fresh start!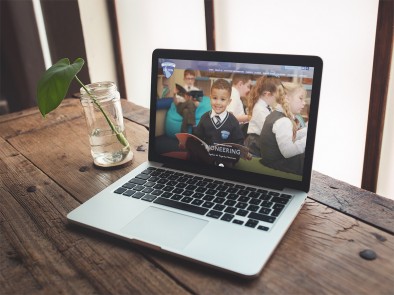 As the new academic year approaches, it's essential to ensure that your school is ready to make a strong first impression. One of the most effective ways to accomplish this is by having a modern and user-friendly website. In today's digital age, a school website serves as a virtual front door, providing information, resources and a glimpse into the school's culture. In this blog post, we'll give you some useful tips on preparing for a new website and the best ways to ensure a successful end result.
1. Evaluate Your Current Website:
Before embarking on the journey of creating a new school website, it's crucial to evaluate your current website's strengths and weaknesses. Consider factors such as design, functionality, content organisation, and user experience. Gather feedback from staff, students and parents to understand their expectations and identify areas for improvement.
2. Define Your Goals and Objectives:
Clearly define your goals and objectives for the new website. Are you aiming to improve communication with parents, enhance accessibility or showcase your school's achievements and programs? Setting specific goals will help you stay focused during the development process and ensure that the website meets your needs.
3. Plan the Structure and Navigation:
A well-organised and intuitive website structure is crucial for easy navigation. Create a sitemap that outlines the main sections, pages and subpages of your website. Consider the needs of different user groups and organise content accordingly. Keep the navigation menu simple, logical and easy to understand, ensuring that important information is easily accessible.
4. Design and Branding:
Design plays a significant role in creating a visually appealing and cohesive website. Align the design with your school's branding, logo and colours to maintain a consistent identity. Ensure that the design is clean, modern and responsive, adapting seamlessly to different devices and screen sizes.
5. Engaging Content:
Engaging and informative content is the backbone of a successful school website. Make sure text is clear and concise, highlighting the unique features, programs and achievements of your school. Include high-quality photos, videos and testimonials to provide a dynamic and engaging user experience. Regularly update content to keep the website fresh and relevant.
6. Implement Essential Features:
Integrate essential features and functionalities to enhance the user experience. These may include an events calendar, news and announcements section, parent portal, staff list and online forms. Prioritise features that align with your goals and the needs of your school community.
7. Let FSE Design do the rest! 
The team at FSE Design will then take all your requirements on board to design and build you a school website that is not only modern, user-friendly and easy to maintain but aligns perfectly with your school's ethos and branding. We'll also provide you with training and technical support so you feel confident in keeping the content up to date and relevant with our easy-to-use CMS system when the site is launched!
Take a look at our portfolio for some inspiration and to see the quality of the sites we produce first-hand. If you're interested in a new school website, give us a call on 01933 303520 to discuss how we can help!