The National School Photography Awards 2018
BY JOHN ROBERTSON
Sometimes this job gives us difficult choices to make. Last week was one of those for me.

Option 1: An assignment for a national newspaper photographing someone arriving and leaving court in the pouring rain in Nottingham.
Option 2: Helping to judge the UK National School Photography Awards in a hotel close to where I live. 
Judging
Please don't judge me too harshly, but I had already agreed to help choose the winners in the school photography competition, something I have been doing the last few years.

If I'm honest I rather look forward to it. I see it as a useful insight into how youngsters think about our world and how that translates into the images which they produce.
As well as myself, the other judges were Paul Hill, Category Manager at Manfrotto UK, Tony Hardacre, a photographer friend of mine from many years back when we both worked for rival evening newspapers, and Daniel Baxby, Vice Principal at Wrenn School in Wellingborough, Northamptonshire.
The competition is run by FSE Design and sponsored by Manfrotto and Fujifilm this year and as usual is split into three categories- Primary Schools, Secondary Schools and Post Sixteen Year Olds. The initial selection was made by Tony, who had to wade through hundreds photographs to get to the shortlist the panel would then choose from.
In each category the shortlisted images were presented as prints, but also available on a big screen for close scrutiny and in this we were ably assisted by Lauren Wickham and Jess Parnell from FSE Design.
I thought it might be interesting for photographers to see the thought processes that go on when judges get together to select winning images- it applies to all photo competitions of course, not just this one.
I've judged many other photographic competitions over the years and it's something I never undertake lightly. A panel of judges is often the best way to do this and sometimes they all agree on the winners and at other times it becomes something of a tug of war!
It's fair to say that we bounce our thoughts, likes and dislikes off each other during the process and certainly on this occasion,(but not always in the past), we agreed on the winners.
Each category had a brief. Sometimes the entrants stuck to the brief quite literally and at other times seem to have clearly taken no account at all of it.
Entrants were advised that our judging criteria were in three key areas-
        · Impact of the photograph,
        · Creativity of the image in meeting the brief and;
        · Technical ability
So rule number one is clearly make SURE you understand the brief and do not submit photos that are "off message" ! So anything not fitting the brief, however stunning an image, will stand very little chance of winning.
The briefs for entrants were as follows:
Primary -  'School Spirit' 
Secondary - 'A window into life at school'
Post 16 - 'School: A Lasting Impression'
Technical ability
Whereas technical ability is probably very important with some photo competitions, clearly in a competition for youngsters that will be less of a consideration. In any case, most judges would prefer a technically imperfect photo that fits all the other criteria and is creative and imaginative over a boring but technically perfect image. For myself it's more about the image than what type of camera it was shot on, what creative technique was used or even how sharp it is. Yes, you read that correctly! A slightly fuzzy but imaginative photo will always attract my eye over a boring but pin sharp one.
Allowances are clearly made for age and experience with regard to technical ability. A primary school pupil couldn't be expected to show the same level of technical ability as the other two categories. But if a photo isn't technically as good then it will stand less chance than one which is better lit, better composed. For instance the judges really liked this image, but if only the crocodile hat wasn't cropped so much and the lighting on the other pupil not quite so harsh!
Impact
This is possibly THE most important criteria. So your entry fulfills the brief and it's as technically sound as you are able to produce. BUT if it doesn't catch the eye of the judges then it isn't going to win any prizes.
I'd have to add to this that often in photographic competitions people will take a formulaic approach. It's a temptation and one you should resist.
Most judges will have seen this before so many times and to be honest it gets a bit boring!
Another problem is the 'stock photo' type of approach. The judges felt some of the pictures looked like 'prospectus photos' rather than competition images.
Impact and technical ability on their own will certainly get photos noticed. But you need to fit the brief as well to carry off the prize.

Final thoughts
Getting some feeling, emotion into a photo will always make it stand out. A picture doesn't have to portray people in it to do this as witnessed by some of the winners, but it does help and interestingly the primary school entries were all strong on this front. A clever technique on it's own, such as the light-painting shot on the header of this article, doesn't guarantee a winning photo.
All the images shown here made it into the last twenty five in each category. So any criticisms should be taken with that in mind! There is of course an element of luck in winning photographic competitions, including this one. I believe you can help by 'making your own luck' and studying what wins. You can learn from your own mistakes and those of others.
Above all, never be discouraged and keep on trying!

The winners: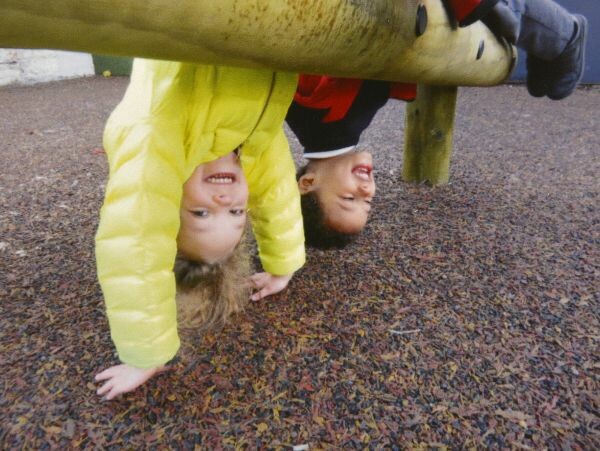 The judges chose this for it's sheer joie de vivre, capturing the school spirit beautifully.
Livin' on the Flip Side by Ava Wilson, Heber Primary School (WINNER- Primary)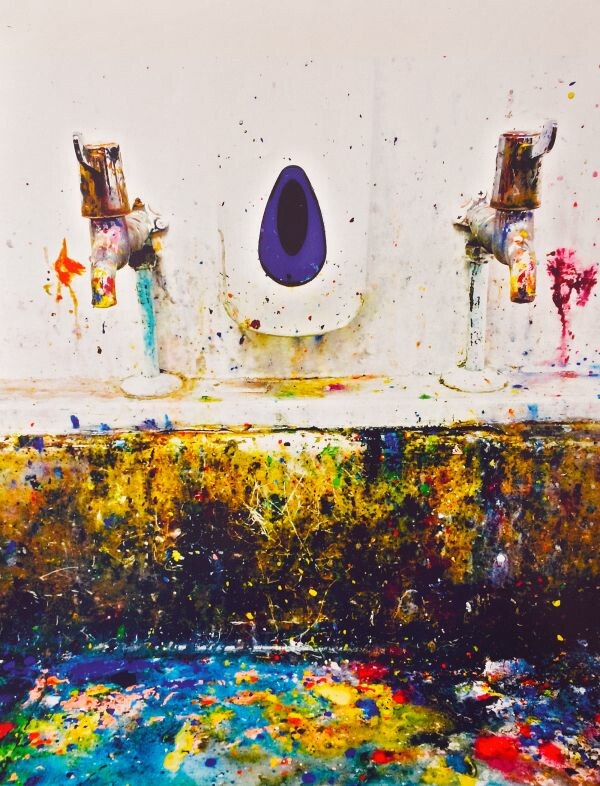 The judges thought this a deceptively simple yet clever image of the sink where pupils had rinsed their brushes creating a nicely composed artwork in it's own right.
Colourful Art by Max Robert Fearey, Sandringham School (WINNER- Secondary)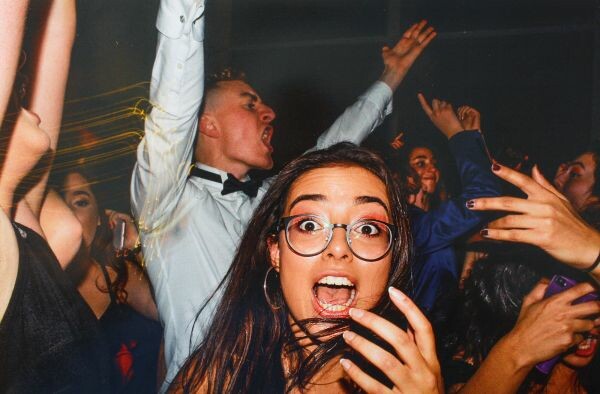 The judges liked the expressions of the pupils in this school prom or disco image. A beautifully observed moment and great composition.
Frozen moment by Cameron Tooke, Newstead Wood School (WINNER- Post 16)
John Robertson is a Manfrotto Ambassador and freelance photographer with the UK National and International press. He also works for commercial clients and produces both editorial and commercial videos.