We're on the move!
The last few years at the FSE HQ have been pretty exciting! Looking back, we started as a relatively small team, rattling around in our office at Billing Arbours in Northampton and since then, we have grown considerably – fuelled by complete passion and dedication from our designers, developers and account managers to provide schools with a first class school website, design and marketing agency.
From Billing, we moved to the heart of Wellingborough and in to a beautiful, historic building with bundles of character and plenty of space for our growing team. Over the last 6 years, not only has our client base continued to grow and our services expanded - our team has flourished! At a time when budgets throughout the Education sector are tighter than ever and competition for pupil places at an all-time high, our team have continuously shown their tenacity to think outside the box and we've delivered some of the best marketing campaigns, developed outstanding school websites and printed some of the most stunning school prospectus brochures we've ever seen.
Over the last 12 months, we've noticed that it was getting a little bit of a squeeze in the office and decided that it was about time we moved on from our characteristic office and in to somewhere that we could spread out a little! We haven't strayed too far though - Formerly HW Chapman LTD, a box factory dating back to 1908, our new building is now a converted, modern, open plan office space that gives us plenty of room to continue doing our thing :D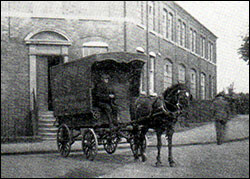 The team are extremely excited to put their stamp on the new office, so watch this space for more updates!
P.S it's only our address changing! You can still reach us on 01933 303520 or enquiries@fsedesign.co.uk